This post is also available in: Japanese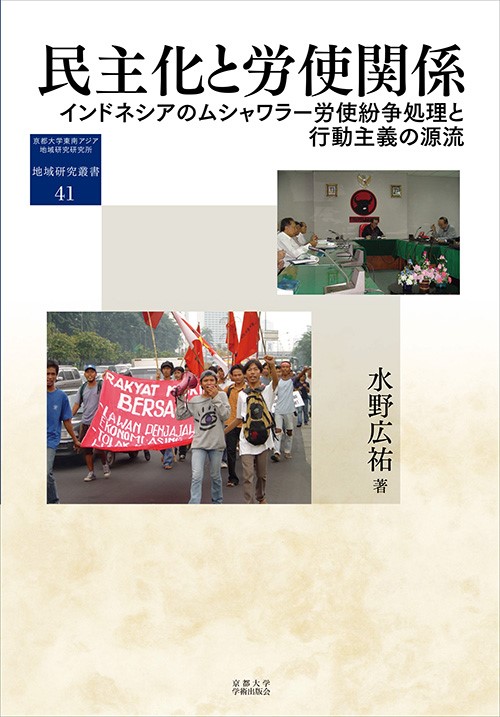 41. Industrial relations in democratizing Indonesia: The dispute settlement system based on the Musyawarah principle and an examination of the origins of labor activism
MIZUNO, Kosuke.
Published in September, 2020.
Kyoto University Press.
Description
How have industrial relations that were considered 'stable' during the authoritarian Soeharto regime successfully transformed in order to guarantee workers' rights and improve the welfare of workers in democratizing Indonesia? This book attempts to answer this question by focusing on changes to the industrial dispute settlement system after democratization. The book follows the step-by-step process of strikes and dispute settlement based on countless interviews and discussions with labor activists, trade unions, laborers, company staff, and government officials. It then analyzes 1) whether the country's dispute settlement system is based on the 'rule of law' or the principle of 'Musyawarah Muafkat (deliberation and unanimous agreement), and 2) which plays a more critical role in settlement, government intervention or labor-capital bilateral negotiations. This book also investigates changes to industrial dispute settlement systems, and factors that may determine the quality of the system—such as the nature and strategies of both labor and company organizations, collective labor relations law, labor protections law, and law enforcement—from colonial times through the reform of 1998-2000 until today. In so doing, it provides a comprehensive study of how democratization has impacted industrial relations in Indonesia and sheds light on the origins of labor activism.